Starting an online business can be an exciting and daunting prospect. There are a few key steps to consider when planning your venture. Decide on the type of business you will be running and the products or services you will offer. This may involve researching the competition, analyzing customer needs, and setting up a business plan. Choose a domain name and determine the best ecommerce platform for your business. If you want faster and hassle-free development, then get aboard an excellent Ecommerce app development company in Canada. Many platforms offer features such as shopping carts, payment processing, product management, and marketing tools.
Set up your website, including building an attractive and user-friendly interface, adding content, and testing its functionality. Finally, promote your business in order to drive traffic and increase sales. This may involve creating a presence on social media, optimizing your website for search engines, and launching a marketing campaign. People looking for the best mobile application development company in Canada, I Can Infotech is the home to the most skilled and experienced developers that build highly immaculate applications. With the right strategy and resources, you can create a successful online business.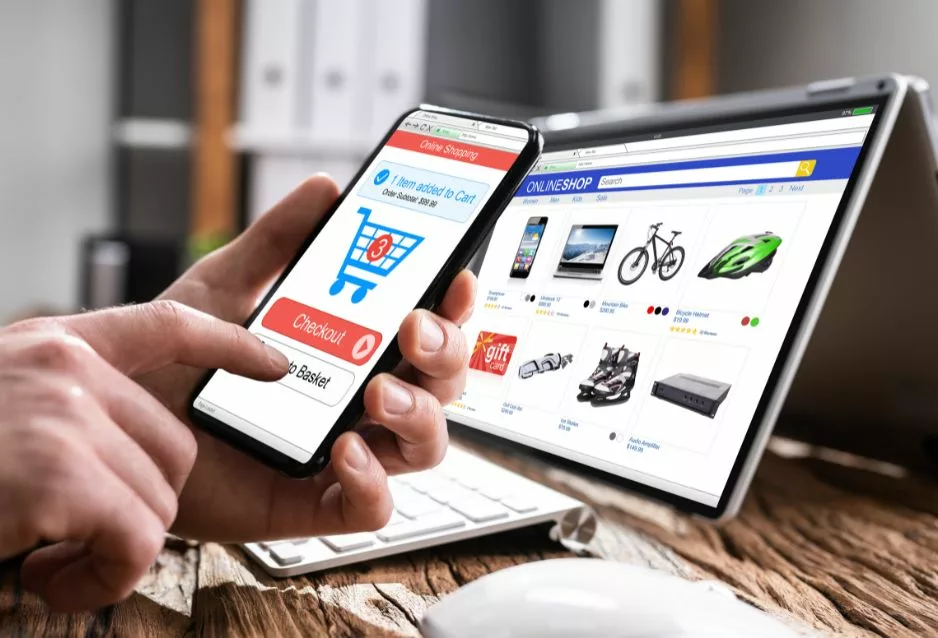 Some common e-commerce features for your website or the mobile app:
Product Catalog: A database of products that can be displayed on the website for customers to browse and purchase.
Shopping Cart: A feature that allows customers to add items to their cart and proceed to checkout.
Payment Gateway Integration: Support for various payment methods such as credit cards, PayPal, and more.
Order Management: Tools for managing orders, processing payments, and tracking shipments.
Inventory Management: Features for tracking and updating product inventory levels.
Marketing and Promotions: Tools for creating and managing discounts, coupons, and other promotions.
Customer Account Management: Allows customers to create and manage their account, view order history, and track their shipments.
Mobile Optimization: A responsive design that adapts to different screen sizes and devices.
Analytics and Reporting: Tools for tracking website traffic, sales, and customer behavior.
Security: Measures to protect customer data and transactions from fraud and other security threats.
Conclusion:
Starting an online business can be a great way to take your business ideas to a larger audience. With the right e-commerce features, you can create a website that is easy to navigate, secure, and appeals to your target audience. You can either hire developers in Canada or outsource work to a mobile app development company; By considering the various features available and how they fit into your business's goals, you can create an effective e-commerce solution that helps your business reach its full potential. With the right features and resources, you will have the tools to make your e-commerce website a reality.
Contact us today to know more about how we can help you with realizing your ecommerce concept.