In order to grow your eCommerce brand, drive more traffic, and convert that traffic into buying customers, it's important to know the latest trends shaping the industry.
COVID had a major impact on eCommerce in 2020. As we move into 2021 and beyond, many verticals could continue to experience acceleration in some capacity due to the pandemic.
You need to be aware of these 10 eCommerce trends in 2021: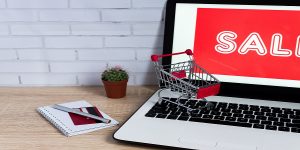 1. Customers will shop in marketplaces rather than eCommerce stores
Before 2020, many businesses did not even have a website. Consumer behavior, however, continues to favor convenience. The backend infrastructure of many newer eCommerce businesses is not capable of handling increased traffic or the shipping demands placed on them.
Amazon and Walmart, on the other hand, have the experience and infrastructure needed to satisfy today's customers. Etsy, for example, continues to grow in popularity among new digital entrepreneurs.

2. Online buying will not be limited to B2C products
Businesses accelerated their digital transformation efforts amid global changes in 2020, which was characterized by disruption. eCommerce became the only option for consumers who had no other choice. If you are looking for an Ecommerce mobile app development company in Canada, contact I Can Infotech. They have a team of experts to help you build a mobile app as per your needs.
Suddenly, food, fashion, and gadgets were not the only things you could order online and have delivered to your door. The list now includes groceries, furniture, and even vehicle parts.
3. Self-service platforms will continue to rise in popularity
It used to be difficult and time-consuming to get started online. However, 2020 has changed the narrative and shown us how fast small businesses and solopreneurs can digitally pivot.

4. Shoppable video ads on social media
Brands will begin advertising in new ways on channels such as Instagram and TikTok in 2021, as social media consumption won't slow down. It is just the next step in the evolution of social media selling to be able to place ads in stories on apps like Instagram and Snapchat.
Facebook launched Instagram Shops this year and Shopify partnered with TikTok. We'll see what brands can do with these changes in 2021.

5. Omnichannel selling will be the norm
Businesses are aware that customers want to view content in a variety of ways. Tablets, mobile phones, and desktop computers are just the beginning. Like we've mentioned in other trends, brands are discovering new ways to sell their products through social media.
The Amazon Pinpoint and Amazon Personalize products from Amazon Web Services (AWS) enable brands to enhance the customer experience and communicate with customers across multiple channels.
6. Analytics will flourish
Customer data will continue to gain value in the world of eCommerce. The basic, but vital metrics provided to brands include click-through rates on specific campaigns and conversion metrics that indicate where the bulk of traffic and sales come from.
In 2021, many will discover more data capabilities and become more granular.
7. Influencers will become brand partners
Over the years, eCommerce brands have leveraged influencers to reach their vast audiences. Influencer marketing is expected to reach $9.7B in 2020, according to Influencer Marketing Hub.
Similarly, influencer content does not need to be purely ads for B2C firms as the goal should be to provide value to your customers. Through discussions with tech experts, the Dell Luminaries podcast explores IT transformation and business growth.

8. AI will get less artificial and more beneficial
In previous years many of the benefits of artificial intelligence were a bit early to be realized in eCommerce, but that will change dramatically in 2021.
By leveraging emerging technologies such as machine learning and chatbots, brands can improve their bottom line.
As an example, AI can now be used to recommend what customers should buy next based on their past purchases. Additionally, brands can use concepts such as voice search to position their products in front of consumers. AI will also be able to assist on the backend and help in making inventory predictions.

9. Personalization will go beyond making a purchase to making a bond
When their experience is tailored to their unique needs, customers prefer it. The company Smarter HQ found that 72% of customers only engage with personalized messages.
Personalization was initially limited to email marketing, but customer expectations and technology capabilities have changed what is feasible.
10. Green consumerism will grow in popularity
Sustainability is no longer exclusive to a few brands. In many countries, economic, cultural, and social changes have led to a shift in emphasis toward products that protect the environment.
Amazon has made the pledge towards sustainability, and other eCommerce companies are likely to follow suit as humans seek to reduce waste and preserve the earth for future generations.
Consumers are also flexing their purchasing power, with 65% of buyers wanting to purchase from brands that are committed to sustainability, according to the Harvard Business Review.

Align your brand with a charitable organization that supports the environment. If you are ethically aligned, your brands can benefit from working together, just like an influencer.
2020 was a year no one will ever forget. At least in the eCommerce space, opportunities were everywhere, and these 10 trends are already gaining traction, making 2021 a year to remember for the right reasons.

If you are new to this technology, it is wise to contact a mobile app development company in Canada. Developing an app with the help of a professional will help you to build a secure and scalable mobile application that suits your business requirements. Wondering how you can use these trends for your retail business? Reach us now. Our team of experts will guide you with the end-to-end process.