Technology giant Google announced the launch of its Google News Showcase in India with 30 domestic news organizations with an aim to provide accurate and high-quality news content in the country.
The development comes at a time when the Indians seeking trustworthy news and information as the COVID-19 crisis deepens in the country. The latest program will support news publishers to curate high-quality content on Google's News and Discover platforms, Google said in a blog post.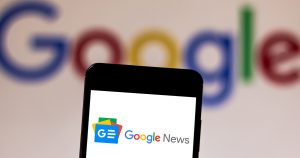 For Google News Showcase in India, Google has partnered with 30 news publishers, including national, regional, and local news organizations like The Hindu Group, HT Digital Streams Ltd, Indian Express Group, ABP LIVE, India TV, NDTV, Zee News, Amar Ujala, Deccan Herald, Punjab Kesari, The Telegraph India, IANS (Indo Asian News Service), and ANI.
Last year, Google had announced $1 billion fund to partner with prominent news publishers across the globe to help news publishers publish high-quality content.
So far, Google has partnered with 700 news publications in countries, including Germany, Brazil, Canada, France, Japan, the U.K. Australia, Czechia, Italy, and Argentina, more than 90% of them representing local or community news — with discussions underway in several other countries.
The new program will help publishers to share their skill and voice of editorial voice by participating and allowing readers to go deeper into complicated stories of India, the statement said.
As part of their licensing agreements, Google will also be paying News Showcase selected news organization to give readers access to a limited amount of paywalled content. Initially, the content will be available in English and Hindi and planning to add Indic languages later this year, mentioned in a blog post.
Brad Bender, Vice President, Google News, said "news showcase of Google is new online experience and licensing program. An initiative and provide customized space on the platform- Discover and Google news to support news publishers, various organizations and readers where they can easily create a good quality of content and readers can connect them and get what news they want."
"General promise to diverse and big Indian news is a part of the ecosystem of News Showcase. At present, also adding the announcement of enlargement of initiative towards Google News efforts for training journalists and news production provide support around 800 small and medium-sized publication to attain financial support with audience development and innovation of product training for business support and ensure news organization success" said Sanjay Gupta, VP, Google India.[sc name="mobileapp"]
Google will enlarge their own work to strengthen newsroom digital skills and schools of journalism of India with the help of the Google News Initiative Program. Google said, In the next three years, News Lab will help to train 50,000 journalists and journalism students. Additionally, The company will also be focusing on reducing misinformation and organizing various programs to connect Indian journalists and fact-checkers.
Under the GNI Digital Growth Program, Google will help small and mid-sized publications achieve financial sustainability by offering business workshops in the sector of audience development and innovation. These workshops are free and available to Indian publishers, and on the other hand to support business for success in news companies.
Source: Google