It is more difficult for small businesses to compete and earn loyal customers because of global brands such as Chilli's, Pizza Hut, and many more.
The most cost-effective form of marketing for small businesses is email marketing. When you own or manage a restaurant, your ultimate goal is to stand out in a competitive environment of small and global brands.
Running restaurant email campaigns is one way to:
Attract new customers to dine in your restaurant for the first time

Show appreciation to your existing customers

And keep customers returning.
Email marketing can help your restaurant gain more customers and earn more revenue.
Even though running a restaurant requires long hours and a lot of hard work, you can no longer rely on word-of-mouth marketing. In order to keep people coming back to your restaurant, you need to actively promote it. 
The restaurants that are able to engage directly with their past and future diners are the ones that achieve success in a cutthroat industry. 
Why email marketing campaigns are important for restaurants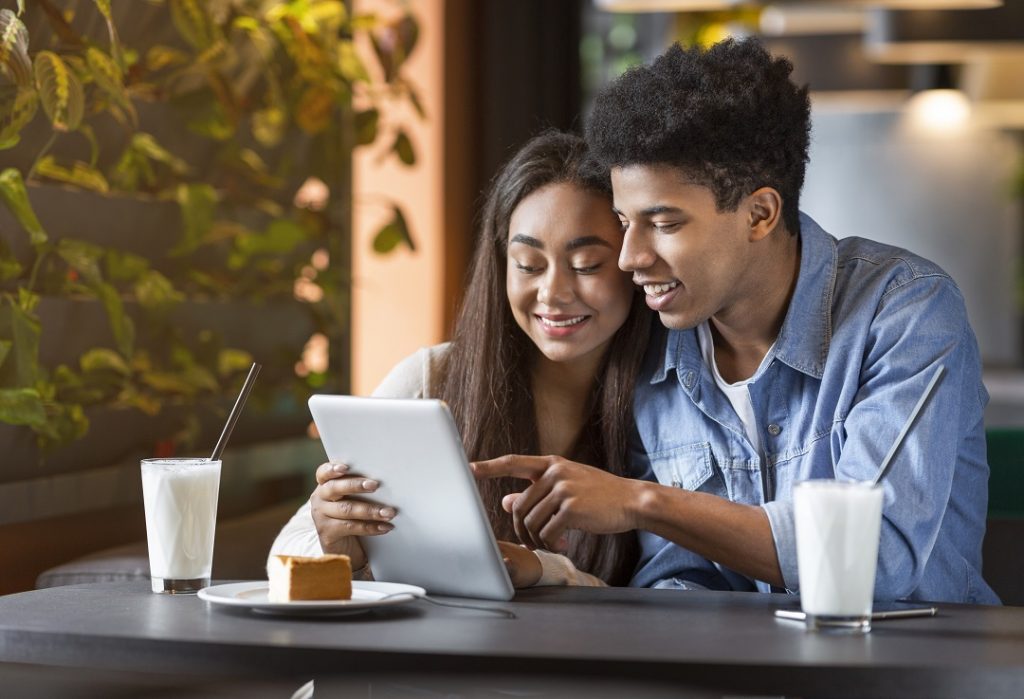 From newspaper and magazine reviews of food to restaurant marketing today, the industry has progressed greatly. 
Today, you need to keep engaging with your diners long after they've finished their meal to keep them coming back. We live busy lives, so hoping that your food will be good enough to remind people of your restaurant for their next special occasion just won't do. 
Additionally, you are not limited to just emailing your previous customers. You can use a variety of emails to actively reach out to potential clients to maximize sales. We'll talk about these types of emails later.
Advantages of email over social media marketing
Of course, when it comes to driving engagement, many restaurants turn to social media where they can share mouthwatering images of their dishes on platforms like Instagram. 
However, while social media platforms like Facebook and Instagram encourage social engagement, they deliberately restrict organic reach. I Can Infotech is one such digital marketing company in Canada that will help your business rank up on Google and even market your business on social media. Therefore, you have to buy ads on these platforms in order to reach people other than your most loyal customers. 
In addition to being able to reliably reach your entire audience, the email also has several other key benefits:
Email segmentation and automation allow you to target the right message to the right type of customer without any ongoing work.

An email has the highest return on investment (ROI) of any marketing channel

People prefer hearing from businesses through email with

72% of Americans preferring email over just 17% who prefer social media

.

Email marketing is more effective than any other channel at both acquiring new customers and retaining existing ones. 
Coronavirus & its impact on restaurant's email marketing
Restaurants have been among the industries most affected by the COVID-19 pandemic. 
Restaurants around the world are being forced to close for the foreseeable future, so it's clearly not business as usual. As such, you should also overhaul your marketing strategy for your restaurant.
Although the fundamentals of the guide below remain the same, it is important to consider what you send in an email. There are better times to announce your renovations in an email newsletter than now.
When you are closed, don't set up automated messages inviting people to come to your restaurant. You can either pause them or adjust the copy if they're already set up. Consider encouraging people to order home delivery instead of having them attend your restaurant for their birthday celebration. 
Now is not the time to go quiet
Restaurants aren't the only businesses wondering how to do email marketing right now. A lot of people are going quiet and are not sending emails for one reason or another.

Emailing shouldn't be stopped at this point. During these uncertain times, it is important to keep in touch with your customers, even if reducing the number of promotional emails is a good idea. 
What is happening with your restaurant? (Can customers pick up takeaway? Can they get home delivery? When will you reopen?) Many will be genuinely interested in knowing how you're doing. 
Choose an email service provider
The first decision to make when starting out with email marketing is which email marketing service to use. In essence, this is just a marketing platform that allows you to store your contacts, design and compose emails, and send out email campaigns.
Build your email list
Having a list of email subscribers is the first step in email marketing. In the end, it's not worth sending impressive emails if most people won't read them.
So how do you build a list for your email marketing? Even if it seems like collecting addresses is a slow, daunting task, there are a few small things you can do right now to start building your email list.
Offering coupons
No matter what kind of email marketing you use, the best way to get people on your list is to offer them something of value in return.
The most valuable thing you can offer people is a discount on their next meal. There does not need to be a fixed dollar amount or percentage off. You could also offer a free drink or dessert in exchange for joining your email list.
You don't necessarily have to give a monetary gift or a menu item. As well, recipes, cooking classes, and other features work well.
In general, opt-in incentives are referred to as "opt-in incentives" – a term you'll hear in email marketing. Growing email lists depends largely on how attractive the opt-in incentive is, regardless of the industry. 
Mention your email list on menus, bills, etc.  
It is all well and good to offer your customers a free menu item or a discount on their next meal, but you need to also inform them of this offer. 
You need to advertise your offer and email list where your customers will see them. 
Spread the word on upcoming events
You can draw people in to your establishment by holding restaurant events. Send out an email newsletter to inform your customers about unique events you hold, such as live music from local artists or food competitions. 
To accomplish this, you don't have to plan elaborately organized events. If you want to remind people to make reservations, you can send out an email just before important dates, such as Mother's Day or Valentine's Day. 
Recipes / reheating tips 
During quieter times of the year, there's still plenty of great content to email. Sharing a recipe is one such idea. You could also provide tips for reheating dishes that are difficult to finish in your restaurant if your recipes are closely guarded secrets. 
You want to share content that will engage your subscribers and encourage them to think about your restaurant and food. Are you afraid of quality or thin content? Contact I Can Infotech which offers the best digital marketing services in Canada. They always put content at the center of social media strategy.

If you don't think your audience is the cook-at-home crowd, or if reheating isn't a concern, such as if you run a bar or restaurant, don't send these tips or recipes. 
Share the inspiration behind dishes 
The story of how a particular dish ended up on the menu makes for great email content. 
It doesn't have to be thrilling either. You can simply discuss how the recipe dish has been passed down through generations in your family, how it blends different culinary traditions, or how it's a favorite among locals. 
This could potentially take up most of your email marketing calendar depending on the number of menu items you have.

Talk about the origin of your ingredients 
The backstory of your ingredients is of great interest to many people for a variety of reasons. 
Many people simply want to know whether you use fresh and natural ingredients, while others appreciate it when restaurants use local ingredients whenever possible. 
To satisfy their curiosity, you can send them an email that gives an overview of what ingredients are used and where they come from. You'll hopefully get them craving your food again.
Promote special deals
Send out a monthly or weekly email if your restaurant runs seasonal promotions or weekly deals. The emails below are from Uno Pizzeria & Grill.
The rule of thumb is to send one email a week at most. It is advantageous to send more emails during holiday periods such as Thanksgiving, Christmas, and the days leading up to holidays such as Valentine's Day.

Welcome emails[sc name="digitalmarketing"]
Upon joining your email list, you will automatically send people a welcome email. 
Often the first welcome email will be a simple message thanking the new subscriber for signing up. You should also set up this email. Here are some examples of thank you emails. 
In your restaurant marketing, the email introducing the owners makes for a great welcome email series. As your subscribers will be most engaged during this time, tell your story and turn them into regulars.
Birthday emails
Going out to dinner at a restaurant is one of the most popular ways to celebrate someone's birthday. 
You will have to ask people for their birthdays when they sign up for your email list in order to send birthday emails. You can add a date section to your email form that lets you do this with most email marketing services. 
As some people may be uncomfortable providing their exact age, we recommend only asking for the day and month. Also, avoid making the question mandatory, as this may reduce the number of people who sign up for your email list. 
Valentine's Day reminder emails
Having some idea of when major dates like Valentine's Day fall is useful, especially if you don't know the birthdays of your subscribers… 
It doesn't have to be a fancy restaurant to participate in Valentine's Day email marketing. Valentine's Day dinners tend to be simple for many couples.
With any marketing channel you use, you need to have email as your foundation to maximize your return on your marketing budget.
Now, it's your turn!
Are you using email marketing for your restaurant? If so, what restaurant email marketing strategies are working for you? What are your challenges? We would love to hear from you; use the comment section below to share your thoughts.