Telemedicine App Development Company
Telemedicine apps have become increasingly popular in recent years, especially during the COVID-19 pandemic. These apps allow users to connect with healthcare providers remotely, using video chat, messaging, and other digital communication tools.
Telemedicine apps provide a convenient and accessible way for patients to connect with healthcare providers remotely. By incorporating these key features, telemedicine app developers can create apps that are easy to use, reliable, and secure, providing users with a high-quality healthcare experience.
Telemedicine Apps Connect Patients and Providers Remotely
I Can Infotech is the leading telemedicine app development company in Canada. We specialize in designing, developing, and implementing software applications for the healthcare industry. These applications are designed to enable healthcare providers to deliver medical services remotely, using telecommunication technologies such as video conferencing, secure messaging, and remote monitoring.
There are a number of Tools and Technologies that can be used to Develop AI-powered features for Telemedicine Apps
AI can be a powerful tool for improving the patient experience and delivering better healthcare outcomes through telemedicine apps. By leveraging these tools and technologies, telemedicine app developers can create apps that are more intelligent, personalized, and effective.
Telemedicine Apps can use artificial intelligence (AI) in a number of ways to enhance the patient experience and improve healthcare outcomes.
A data analytics and AI dashboard development company, I Can Infotech helps businesses integrate, aggregate, and analyze various data types from multiple data sources at department and enterprise levels.
Our data analytics and AI development services and solutions can help the organization grow its business and differentiate itself from the competition.
Telemedicine Mobile App Concept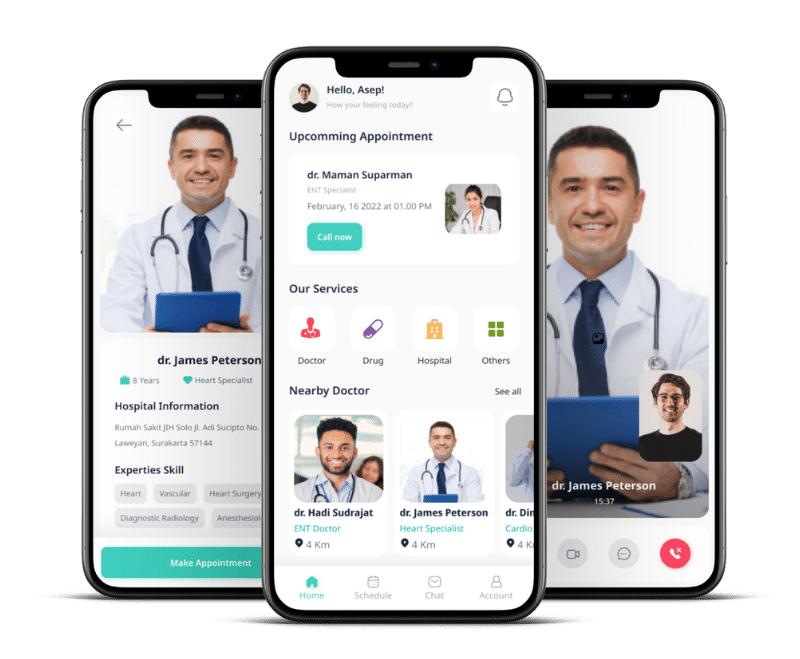 How Can We Help You Succeed