The eCommerce industry is growing at an incredible rate, but with this growth comes fierce competition. Standing out from the crowd and creating a memorable user experience has become increasingly challenging.
Many factors go into creating a memorable user experience, and you do have to hire an ecommerce app development company to create them. These other tips can help you create an unforgettable shopping experience for both new and returning visitors.
1. Create a Mobile-Friendly Website
One of the most significant changes in today's world is how we shop online. Since over 50% of website traffic comes from mobile devices, customers want access to an optimized shopping experience. It's important to make your website responsive and optimize it for the smaller size of mobile phone screens. To test if your page is mobile-friendly, you can use Google's Mobile-Friendly Test.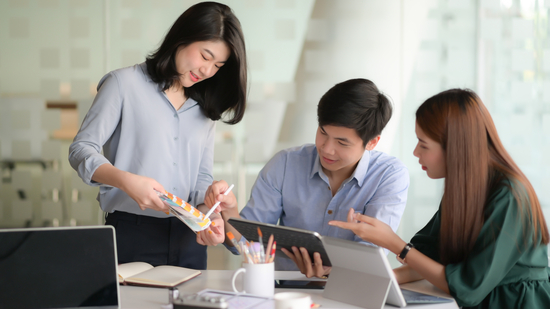 Some things to keep in mind when developing a mobile-friendly website include:
An add-to-cart function to add products and see the total order

Strong call-to-action buttons

Easy navigation menu so visitors can easily find their way around your site

Inclusion of geolocation for shoppers to show nearby offers and sales
Amazon offers two prominent call-to-action buttons for customers. They can add the product to their cart by clicking Add to Cart or choose Buy Now to proceed to check out right away. Customers can also get discounts when they subscribe to the product.

2. Ensure Fast Page Loading Times
Site speed is important because visitors will click away from the page if a site takes too long to load. When a site takes more than 3 seconds to load, 53% of people quit the site. 
A content delivery network (CDN) can store your website's videos and photos on servers so they can load faster. The number of technologies available today makes it important to continue to test the performance of your website. You can assess your website's current performance by using tools such as Google Page Speed Insights.
3. Make Sure to Use High-Quality Images and Product Descriptions
Clean, high-resolution images and detailed product descriptions help drive more sales and communicate trust and professionalism to customers. It is a good idea to include images from various angles to give viewers a comprehensive look at the product. This helps the consumer to make an informed decision and to feel confident about their choice.
Your site's product descriptions can include keywords related to your products, which can help you rank higher in Google search results. A digital marketing company in Canada like I Can Infotech can help you devise digital marketing strategies that can market your business effectively. They should engage your target audience and persuade them to buy the product. The product descriptions should convey the right messages with explicit, relevant, and keyword-rich content.
4. Personalize Your Product Recommendations
According to Google, customers are 40% more likely to spend more than expected when they see product recommendations. You can leverage customer data from Google Analytics to provide personalized product recommendations during the shopping process. 
Product recommendations inside the online shopping cart help customers decide on more items to buy. Add the product title, image thumbnail if relevant, and price to a product recommendation so that users can make an informed decision. When customers add a product to the cart on Wayfair, they can see suggestions to include relevant protection plans and accessories. They can then decide if they want to purchase them or not.
5. Make Checkout a Smooth Experience
Many customers abandon their online shopping carts before completing the check-out step of their visit to your website. Cart abandonment rates worldwide reached 69.8% in 2020. The checkout process should be as easy as possible for consumers. A few ways to achieve this include:
Removal of pop-ups from the checkout page 

Acceptance of various currencies so that people from all over the world can easily buy your products

Variety of check out options, including mobile payment options, such as PayPal and ApplePay

Option of guest checkout for customers who want to pay quickly without having to create a user account 
After the customer completes the checkout process, you can ask them to create a password and create a new account with the information they used to make their purchase. Try different layouts and payment methods to see which ones work best for your customers and provide an optimal user experience.

Take Advantage of These eCommerce UX Best Practices
A successful eCommerce website depends on the ease of use for your customers. If you are new to this technology, it is wise to contact a mobile app development company in Canada. Creating a customer-centric eCommerce site can help you improve conversions and outperform your competitors. A responsive, easy-to-use eCommerce site that features interesting images, easy checkout, and informative content can significantly boost sales.