It's easy to see why Shopify has a great reputation. Beginners will find it easy to use, affordable, and fast. It also has all the features you need to start an ecommerce business-and I do mean all. Although Shopify offers everything from hosting to payment processing out of the box, it isn't the only option for building an online store. Shopify's competitors are eagerly awaiting your attention.
Here we'll share a list of 10 top Shopify competitors that may be suitable for your business. Some of them target small and medium-sized businesses, while others are designed to support enterprise-level operations.
Let's see what they have to offer.
Shopify competitors for small and medium-sized businesses.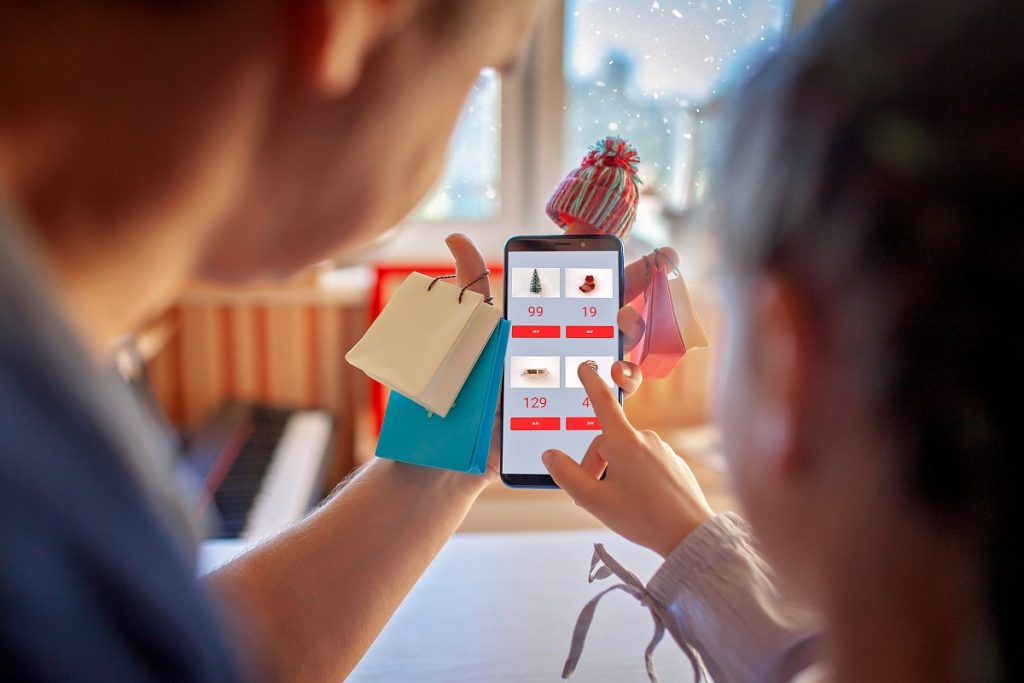 1. Wix: simple drag-and-drop website builder
Wix has a strong reputation for being user-friendly, which explains why it consistently makes the list of top Shopify competitors. The drag-and-drop website builder allows you to create attractive, customized storefronts in minutes. With Wix, you can choose from over 100 ecommerce templates and manage different aspects of your website, including order tracking and printing shipping labels. Plus, Wix offers a massive App Market, where you can find tools to enhance your store's functionality. There are plenty of useful features on display, ranging from flexible payments to loyalty programs.
There are, however, some downsides to Wix. It won't let you add more than 100 pages to your site, for instance. There is also no support for newer sales channels such as TikTok, so creating a Wix store could mean missing out on potential sales. You might find these Wix alternatives useful.
Pros:
Easy drag-and-drop functionality

Ecommerce apps that are useful

Rolls out new features regularly
Cons:
Dropshipping is not supported

Storage space is limited
Price: $17–$35 per month
2. Squarespace: beautiful online store templates
Squarespace focuses on making your store look modern and attractive. Over 100 online store templates are available on this website builder, most of which have a minimalistic and elegant style-and they're all responsive. Squarespace offers an impressive range of ecommerce features. You can sell unlimited digital and physical products, send abandon cart recovery emails, create shipping zones, get automatic tax calculations, and much more. You should be able to set up your online store easily using this website builder, as it is very user-friendly.
One of Squarespace's shortcomings is that you can't offer your customers various payment options. Stripe, PayPal, and Squarespace are the only payment options. This could negatively impact your customer experience if you plan to sell internationally.
Pros:
Beautiful, responsive templates

On every plan, you get unlimited products

Feature of native analytics
Cons:
Paying options are limited

Store for small apps
3. Big Cartel: an ecommerce solution for small, basic stores.
Big Cartel, which is "built to stay small," is best suited to those just starting out and looking for basic sales features. A number of ecommerce tools are available to Big Cartel merchants, including discount codes and the ability to sell on Facebook. When you create an online store with Big Cartel, you're guided through the process with prompts and reminders. The downside to this Shopify competitor is that you'll need to learn code to manage certain elements. 
Big Cartel, for instance, lets you upload your own images to your online store. To edit images, however, you must use code. Additionally, HTML/CSS editing is only available to paid users. If you choose the free plan, make sure you can do without customizing in the near future.
 Pros:
An onboarding process that is user-friendly

Themes that are responsive and clean

Integration of social selling
Cons:
No image editing software

Supports up to 500 products
Price: $0–$19.99 per month

4. Square Online: sync offline and online sales
Square Online provides an easy way to start an ecommerce business because it is convenient, easy to use, and packed with sales tools. It allows you to sell an unlimited number of products, create gift cards, send abandoned cart emails, and more. Square Online excels at integrating offline and online sales. You can sync your inventory and customer data with your online store if you have a retail store in the physical world. Square Online even offers a free version for businesses making their first steps into digital sales.
[sc name="ecommerce_business"]
Sadly, the simplicity of cross-channel marketing comes at the cost of customization. It doesn't give you access to a template library, and there are just five style options and 15 color palettes to choose from. Square Online makes things quick and easy, but it also limits your creativity. 
Pros:
A simple and clean dashboard

Free beginner's plan

Unifying online and offline sales is great
Cons:
Customization options are limited

Limited customer support (specific hours and days)
Price: $0–$72 per month
5. WooCommerce: eCommerce plugin with limitless customization
WordPress plugin WooCommerce adds ecommerce functionality to your site. You can display product variations, view ratings and reviews, and add extensions to help you expand your store. WooCommerce isn't just a good choice because of its ecommerce capabilities. WooCommerce is incredibly customizable, too. To make your pages more effective and engaging, you can add custom widgets like share buttons. Furthermore, you can customize your WooCommerce theme and even create your own custom theme to further customize your storefront.
As a result, WooCommerce requires you to set up hosting and install WordPress before creating a store. You may want to look elsewhere if you're new to ecommerce platforms due to WooCommerce's steep learning curve. 
Pros:
A variety of themes and plugins

Integrates easily with WordPress

Developer community active
Cons:
Hosting is not built-in

The user is responsible for maintaining the website
Price: $0 per month + web hosting cost
Wondering how you can use these trends for your business? Reach us now. Our team of experts will guide you with the end-to-end process.
Author Name:  Adeel Qayum

Source: Oberlo