A community app like a poetry app for connecting like-minded people could have several features to help bring users together and facilitate meaningful connections. Some of these features might include: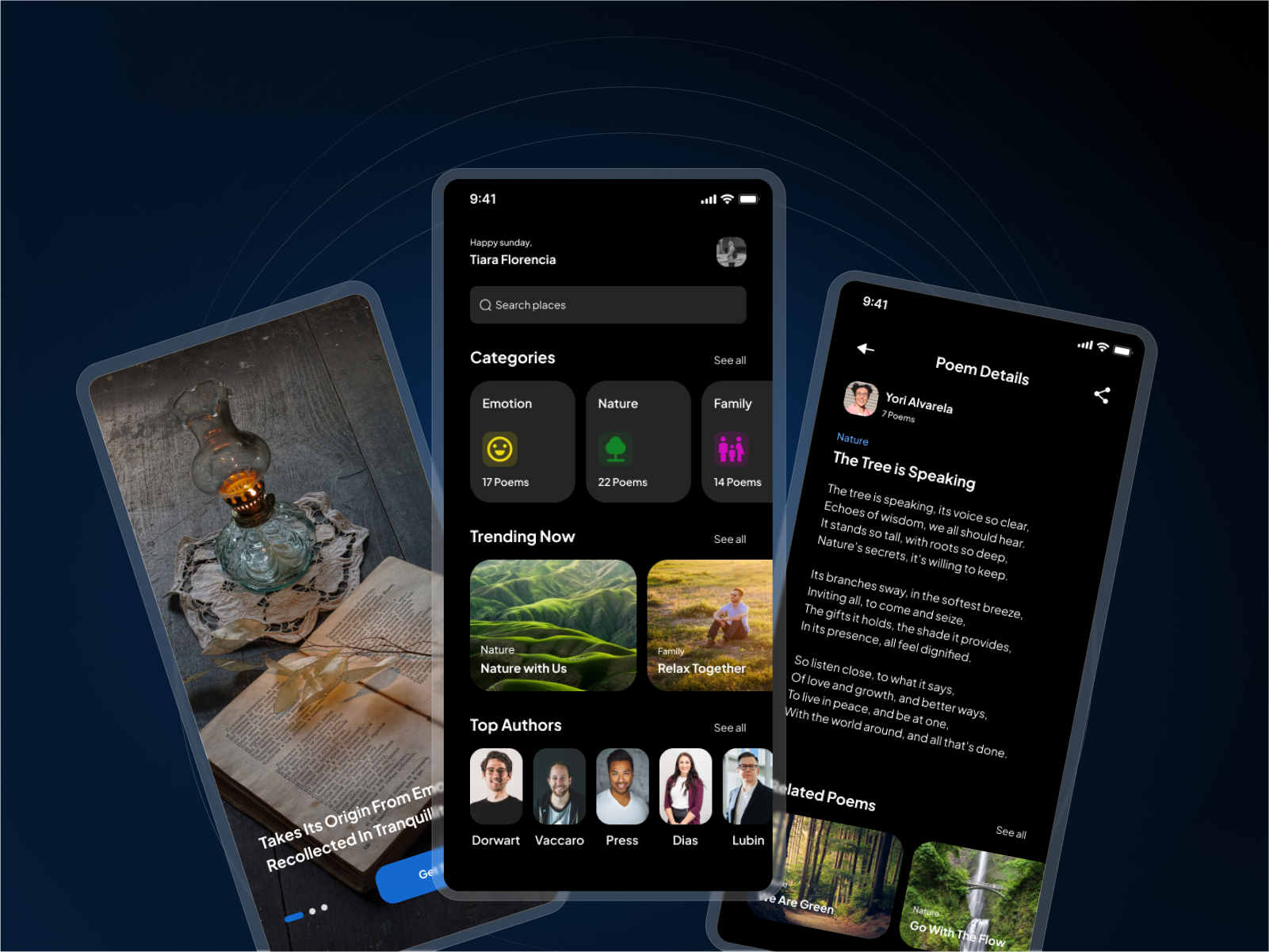 User Profiles:
Users should be able to create detailed profiles, including information about their interests and background, to help others get to know them and find common ground.
Poetry Sharing:
Users should be able to post and share their own poetry, as well as read and comment on the poetry of others. This is the central feature of the app, and should be designed with ease of use in mind.
Private Messaging:
Users should be able to send private messages to each other, allowing them to connect and communicate in a more intimate setting.
Group Discussions:
The app should include forums or group discussion areas where users can discuss poetry and other related topics, connect with others who share their interests, and build relationships.
Search and Discovery:
The app should include tools for searching and discovering new users and poetry, such as keyword search and recommended users/poems based on your interests.
Notifications:
Users should receive notifications when someone comments on their poetry, messages them, or mentions them in a group discussion. This will help keep them engaged and connected to the community.
Gamification:
The app could include elements of gamification, such as awards, points, and leaderboards, to motivate and engage users and encourage them to participate in the community.
These are just a few examples of features that a community app like a poetry app could offer. If you're looking to develop a community app like a poetry app, you may want to consider working with a mobile application development company in Canada. The goal is to create an engaging, supportive, and inclusive community where people can connect over their shared love of poetry and other interests.
Hire the Best Developers to Build Your App
Get I Can Infotech to turn your vision into a reality.