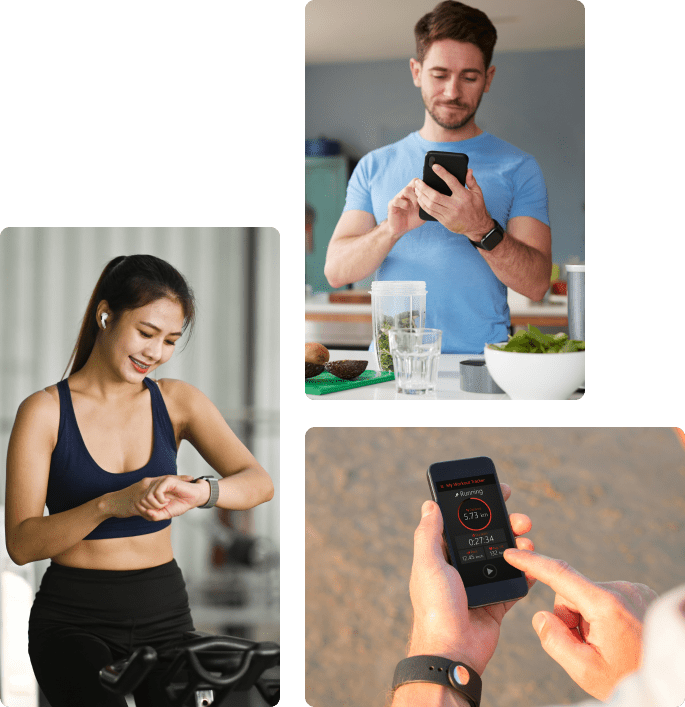 Fitness and Wellness App Development Company
I Can Infotech is a leading fitness and wellness app development company in Canada that offers comprehensive solutions to help individuals manage and improve their health. With an experienced team of developers, designers, and project managers, We have successfully completed multiple healthcare app development projects for clients in Canada and globally.
Our expertise encompasses creating mobile apps for a wide range of healthcare services, including patient engagement, telemedicine, electronic health records, and medical billing.
Committed to Delivering High-quality Software Solutions
Trustworthy Fitness App Development Company
I Can Infotech is a trustworthy fitness app development company in Canada. We have the expertise to create custom apps that meet the specific needs of clients. We can develop apps that are tailored to the user's fitness level, goals, and preferences. This helps users stay motivated and engaged in their fitness journey, which can lead to better results.
Fitness and wellness apps are designed to help users achieve their health and fitness goals by providing tools and resources to track progress, set goals, and stay motivated. Users can create and manage their personal profiles, including basic information such as age, weight, and fitness goals. Here are some of the typical features that are included in fitness and wellness apps:
Fitness Mobile App Concept