Hiring the best software developers from Canada can be a great way to access a talented and cost-effective workforce, but it's important to choose the right developers to ensure the success of your project. Essentially, an IT staff augmentation company provides businesses with access to skilled professionals for a predetermined period, allowing the business to scale up or down as needed without the commitment and expense of hiring a full-time employee.
Here are Some Steps You can take to Hire the Best Software Developers from Canada: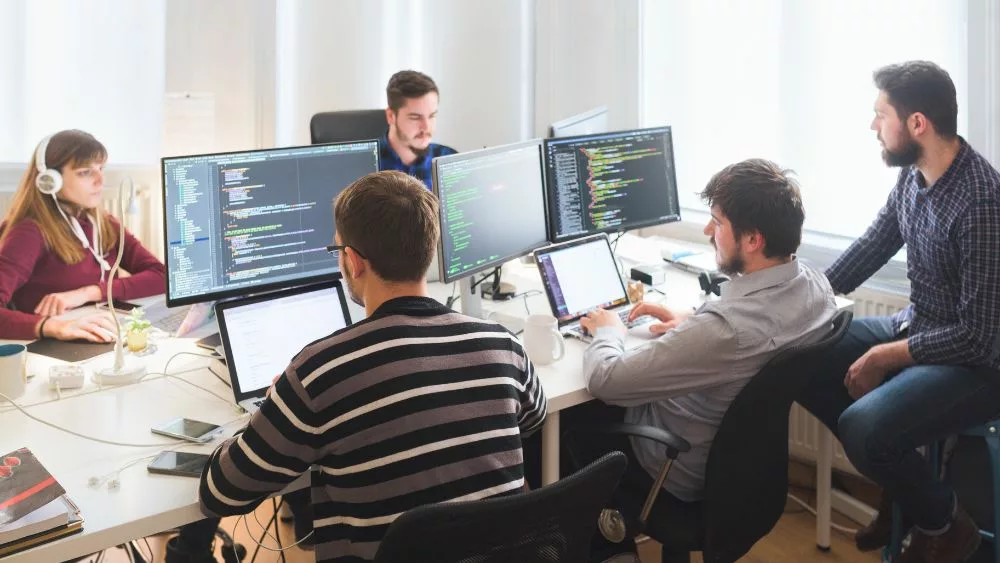 Clearly Define Your Project's Requirements:
Before you start looking for developers, make sure you have a clear understanding of the skills, experience, and qualifications required for your project.
Research Canadian Software Development Companies:
Look for software development companies in Canada that have a proven track record of delivering successful projects.
Review the Company's Portfolio:
Look at the company's portfolio to get an idea of the quality of their work and the types of projects they have experience with.
Are You Looking for Software Development Teams?
Check the Developer's Qualifications and Skills:
Make sure the developers being considered to have the necessary qualifications and skills to meet your project's requirements. 
Conduct Interviews:
Conduct interviews with the developers to assess their technical abilities and communication skills.
Check for References and Reviews:
Ask the software development company for references and reviews from previous clients, to get an idea of the quality of their work and the satisfaction of their clients.
Agree on Terms and Conditions:
Once you have found the right developer, agree on terms and conditions with the company. This should include the scope of work, timelines, and payment terms.
Look into the Visa Requirements:
Check with the company or the developer if they have the necessary work visa to work with your company. And if not, check the process of obtaining one.
By following these steps, you can increase your chances of hiring the best software developers from Canada for your project and ensure the success of your project. By partnering with an IT staff augmentation company, you can access a wider talent pool, tap into the expertise, and scale your team up or down as needed.
Need a Dedicated Software Developer?
Access top talent pool to reach new business objectives.