The gym equipment selling website is an e-commerce platform that allows customers to purchase gym equipment and related products online. When designing a gym website, there are several essential features that a web development company should consider,
Product Catalog:
A comprehensive product catalog that includes detailed information about the different types of gym equipment and related products available for sale, including images, descriptions, specifications, and prices.
Product Search and Filter:
A product search and filter feature that allows customers to easily find the products they are interested in, based on criteria such as price, brand, and product type.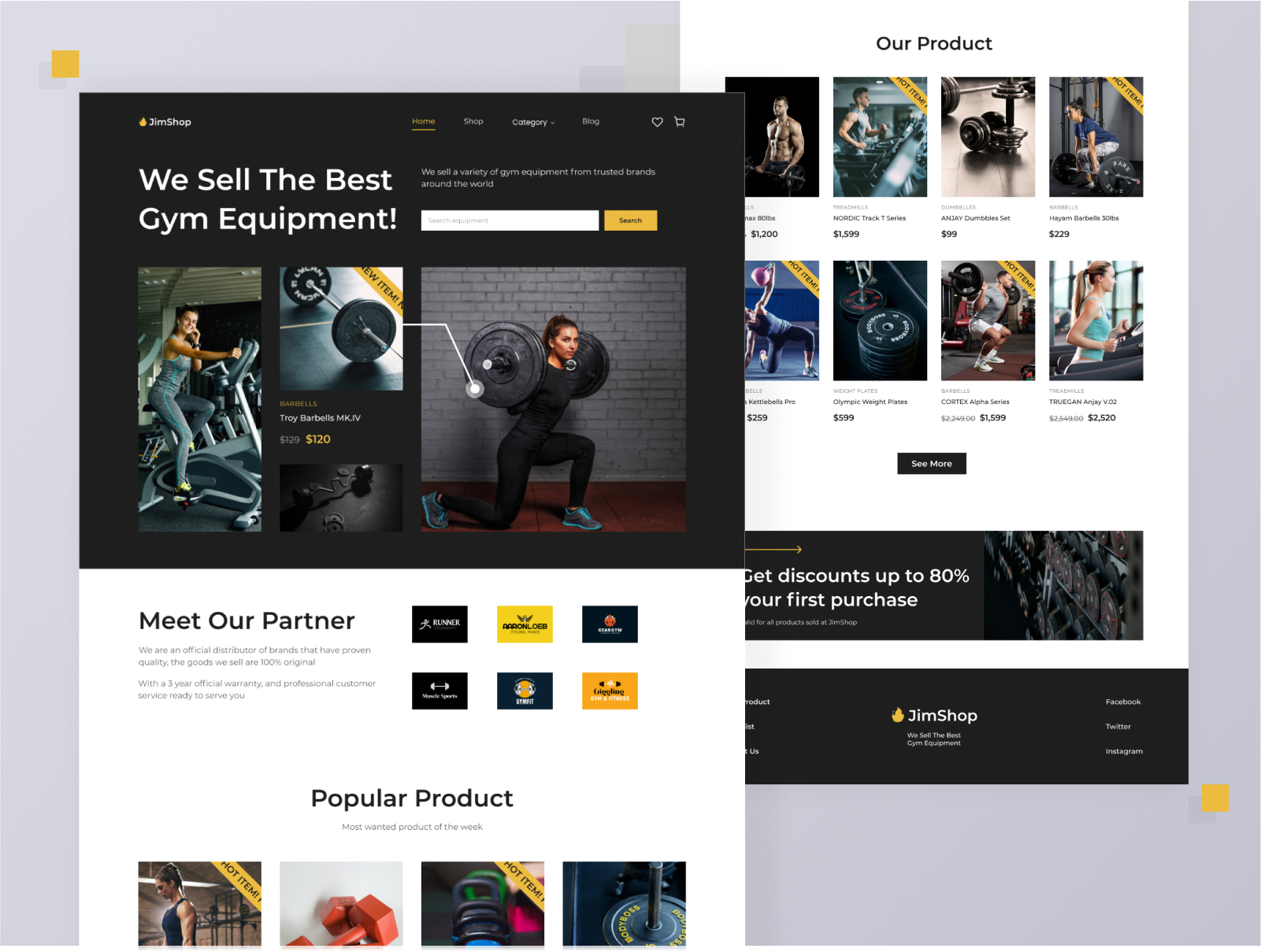 Shopping Cart:
A shopping cart system that allows customers to add items to their cart, view their order details and proceed to checkout.
Payment Processing:
A secure payment processing system that supports a variety of payment methods, including credit cards, PayPal, and other online payment options.
Order Tracking:
An order tracking system that allows customers to view the status of their orders and track their shipments in real time.
Customer Reviews and Ratings:
A customer review and rating system that allows customers to rate and review products, providing valuable feedback and insights to other customers.
Product Comparison:
A product comparison feature that allows customers to compare different products side-by-side, helping them make informed purchasing decisions.
Product Recommendations:
A product recommendation system that suggests related products and accessories based on customers' browsing and purchase history.
Mobile Optimization:
A responsive design and mobile optimization, ensuring the website is accessible and user-friendly on all devices, including smartphones and tablets.
Customer Service:
A comprehensive customer service system that includes live chat, email, and phone support, and a FAQ section to help customers with any questions or issues they may have.
By including these essential features in a gym website design, a web application development company can create a website that is user-friendly, informative, and effective in attracting new members. These features will help create a seamless and user-friendly shopping experience for customers, and provide valuable resources and tools for making informed purchasing decisions.
Your Vision. Our Expertise. Let's Build Your Web App Together.