As a Grocery App Development Company
Our team works closely with clients to understand their requirements and develop custom grocery apps that meet their needs. The grocery apps developed by I Can Infotech are designed to provide users with a seamless and convenient shopping experience, allowing them to easily browse products, create shopping lists, and place orders from their mobile devices.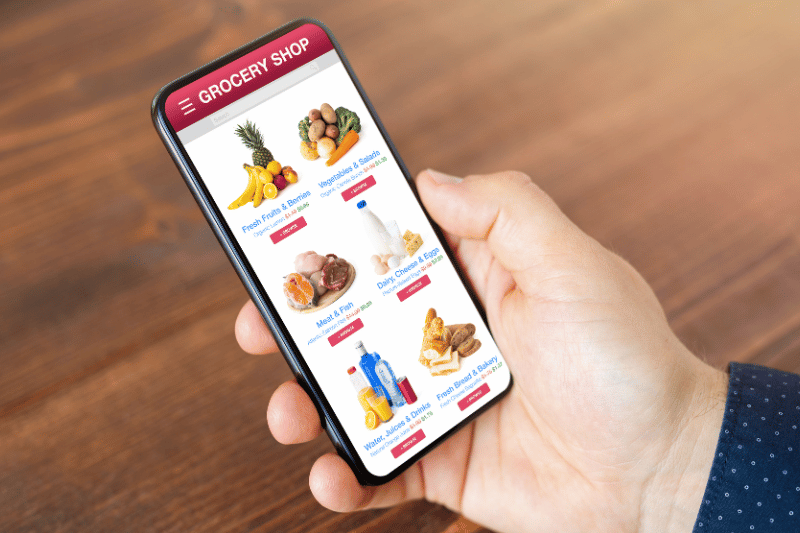 The Grocery Industry has seen significant Innovation in Recent Years
Driven by Advances in Technology and Changing Consumer Preferences
Innovation in grocery stores is focused on improving the shopping experience for customers, increasing efficiency and convenience, and promoting sustainability. By incorporating technology and data analytics, grocery stores can provide a more personalized and efficient shopping experience, while also reducing waste and promoting environmental sustainability.
In addition to developing grocery apps, I Can Infotech also offers a range of other software development services, including mobile app development, web development, and e-commerce development. Our expertise in these areas allows it to provide comprehensive solutions to clients who are looking to enhance their digital and physical presence and increase their online sales and customer engagements.
Grocery Mobile App Concept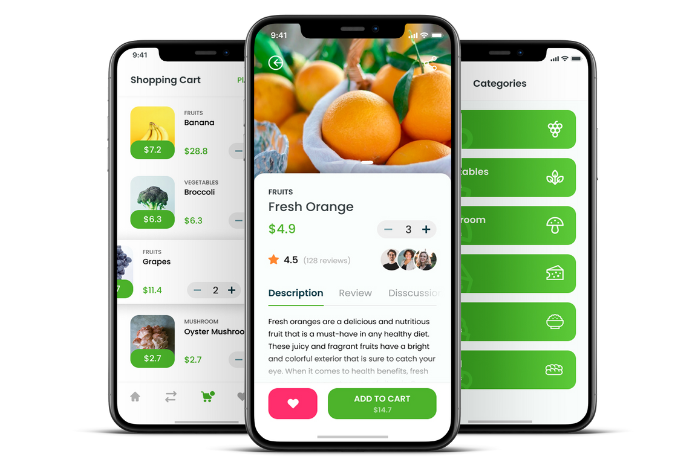 Elevate Your Business with Our Expertise