In 2023, building mobile apps will be easier and more efficient than ever before! With the advancements in technology, there will be a range of tools and resources available to help developers create apps quickly and cost-effectively. There will also be more opportunities to monetize apps, so developers can reap the rewards of their hard work. 
If you're looking for a mobile application development company to help create your dream app in 2023, you've come to the right place! At I Can Infotech, our team of experienced developers and designers has the knowledge and expertise to bring your mobile app to life. With the right dedication and resources, anyone can build a successful mobile app in 2023!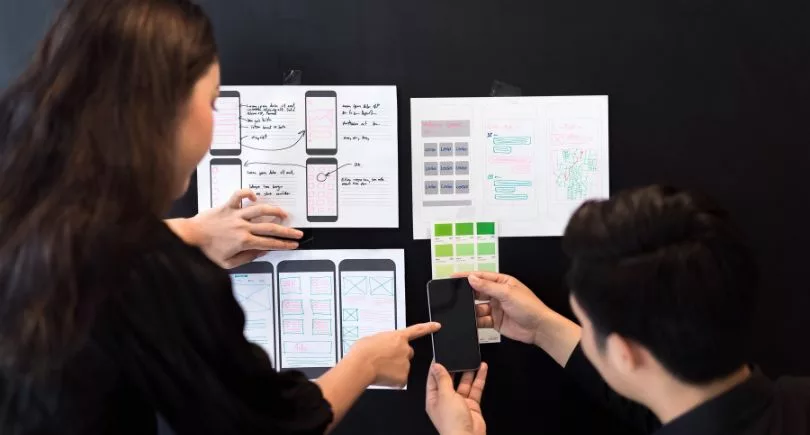 Here is the list of top mobile app ideas you can explore in 2023. Let's have a quick look at the ideas.
A budgeting and expense tracking app for individuals or small

businesses.
A virtual wardrobe app that allows users to upload pictures of their clothing and create virtual outfits.
A language learning app with interactive lessons and a social aspect for language exchange.
A workout and fitness tracking app with personalized workout plans and progress tracking.
A meal planning and recipe sharing app for people with dietary restrictions or who want to eat healthier.
Best Mobile App Ideas to Build in 2023
A transportation app that allows users to compare prices and availability of different ride-sharing and car rental services.
A local event and activities discovery app that suggests events and activities happening in the user's area.
A mental health and self-care app with daily journal prompts, guided meditations, and a mood tracker.
A virtual interior design and home renovation app that allows users to visualize changes to their home before making them.
A professional networking and job search app for a specific industry or field.
We expect to see the widespread use of mobile apps across a wide variety of industries. Businesses and individuals alike will have access to powerful tools for creating apps quickly and efficiently, making it easier than ever to build apps for any purpose. 
I Can Infotech is a leading mobile application development company in Canada that has a decade long experience in bringing innovative ideas to apps. We have expertise in creating e-commerce apps, flight booking apps, dating apps, fuel delivery apps, restaurant apps etc. If you have a wonderful app idea and want to bring it to life, contact us and let us help you on your journey.
Let's build a full-fledged Mobile App Together