Goal 1: MODERNISE THE REGULATORY FRAMEWORK
Review the international match calendar with a global method

Reform the transfer system

Analyse the Laws of the Game for their possible optimization

Introduce mechanisms to protect football stakeholders
Goal 2: GROW REVENUES FOR RE­INVESTMENT
Ensure prime commercialization of our new competition ­

Develop our brand globally

Explore growth areas

Use digital opportunities
Goal 3: MAKE FIFA MORE EFFICIENT
Consult all our stakeholders on a regular base

Streamline and digitise internal processes

Set up fit-for-purpose organisational structures

Attract the most promising talent and develop human resources
Goal 4: KEEP OUR COMPETI­TIONS ICONIC
Provide first-class conditions for experiencing teams and referees

Make a memorable experience for fans and global audiences

Deliver high-value programs for commercial partners

Deliver sustainable tournaments and create a powerful legacy
Goal 5: DELIVER SUSTAINABLE TOURNA­MENTS
Embrace global and inclusive formats

Create better opportunities for members to host a FIFA tournament

Reach out to and interact with global audiences

Create global influence
Goal 6: INCREASE GLOBAL COMPETI­TIVENESS
Create additional playing opportunities at a global level

Develop technical directors, coach educators and coaches worldwide

Establish global high-performance talent development programs

Increase grassroots and participation programs across the globe
Goal 7: MAXIMISE OUR DEVELOPMENT IMPACT
Promote good governance

Enhance global presence

Promote the development of football infrastructure

Strengthen competencies of football professionals worldwide
Goal 8: PUSH WOMEN'S FOOTBALL
Reform competitions

Enhance the game's commercial value

Modernize women's development programs

Improve the professionalization of women's football on and off the pitch
Goal 9: HARNESS TECHNOLOGY IN FOOTBALL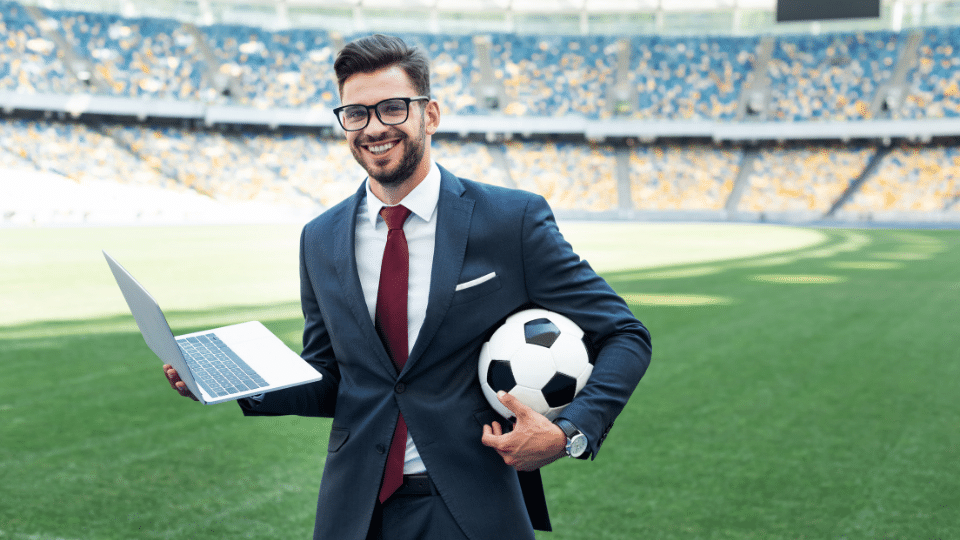 — FIFA established a Working Group for Innovation Excellence including14 competition organizers participating in using video assistant referee (VAR) technology, with the aim of blending the next developments of the system. 
— Enhanced VAR, including semi-automated offside technology, was pushed live at the FIFA Club World Cup Qatar 2020™. FIFA has also opened discussions with different technology providers on new solutions for improved visualization of close-offside incidents.
Explore New Technologies that can positively impact the Game
— With technology an integral part of football and wider society, FIFA continues to explore emerging technologies that have the potential to positively impact the game. 
— Feedback from MA specialized executives, skilled players (via FIFPRO), and fans were supposed to understand their views on the need for technical advancements in football. In collaboration with leading universities and the industry, FIFA began to explore and test the possibility of emerging technologies in football, such as artificial intelligence, sensor technology, and blockchain applications.
Leverage Technologies to Enhance the Experience of Football Fans
— The FIFA Club World Cup Qatar 2020 delivered FIFA with an opportunity to test possible in-stadium fan experience enhancements via an improved mobile app prototype that included live VAR footage during referee reviews, video highlights and key match moments via different cameras, and the use of augmented reality to obtain more match insights. 
— FIFA is also exploring how emerging technologies can assist in merging real football with eFootball and deliver new services such as connected fitness, well-being, health and education, digital memorabilia, and virtual football experiences, as well as interactive and gamified fan and player experiences.
Spread Football Technologies Globally
— Supporting access to technology for all MAs, the performance of a new quality category ("Basic") broadened FIFA standards to balance the affordability of effects with their price efficiency and durability. 
— The FIFA Football Data Ecosystem, including an in-house football data platform that delivers access to performance data to participating teams and other internal and external stakeholders, was launched at the FIFA Club World Cup Qatar 2020 in February 2021.