FinOps is a portmanteau of "Finance" and "DevOps", stressing the communications and collaboration between business and engineering teams. FinOps is an evolving cloud financial management discipline and cultural practice that enables organizations to get maximum business value.
What is FinOps
FinOps Team Structures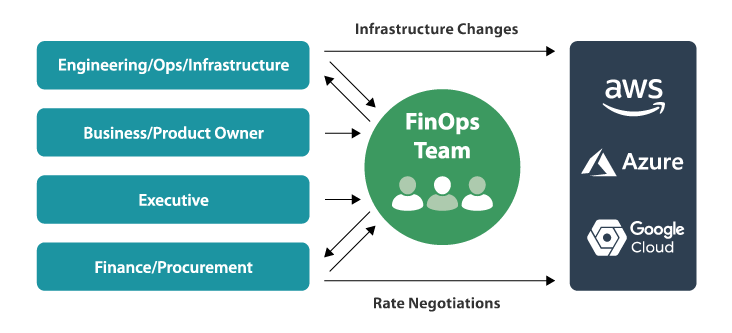 Getting engineers to take action on cost optimization" is the clear winner here– it's a challenge all FinOps teams seem to face. Other big challenges include allocating shared and unallocated costs, forecasting variable spend, aligning tech and finance teams, reporting on container costs, and reducing waste. I Can Infotech is a market leader in providing end-to-end services worldwide including software development services, digital services, and IT-enabled services.
The FinOps Framework describes
Principles that drive our FinOps practices

The Personas that FinOps must support as stakeholders

The best practices and process models that allow us to accomplish this

And the Domains of activity we will have to perform in our FinOps practice
You May have heard of the Framework called the FinOps Capability Model, or the FinOps Function model previously. Updated beginning in Fall 2021, will continue to be modified as time goes on, but is largely stable as of January 2022. FinOps practitioners will perform activities in each of these domains as they build a FinOps team and drive the cultural change that FinOps brings into their organizations. At I Can Infotech, our capabilities in delivering DevOps as a Service help you set up and run a successful FinOps practice.
Source : FinOps Principles by FinOps Foundation
Let's talk with our expert to discover how we can help you.